Well like everyone else I've been suffering a lot of slug damage what with the mild winter we had and the wet weather we've been having recently. But my peas are mostly doing well.
Sugar Ann
here won the race for first to flower. It's a standard widely-available dwarf sugarsnap type with as you can see, white flowers. Nothing terribly exciting, but it's here to provide me with the
n
allele.
Snap peas are those ones with the edible fat pods. Great raw or in stirfries and they cost an absolute fortune from the supermarkets and they taste much better fresh anyway. All snaps have two copies of
n
, which makes the pod walls thick. They also have two other alleles which together make the pods free of inedible fibre,
p
and
v
.
I'm going to cross
Sugar Ann
with
Golden Sweet
in the hope of creating a yellow snap.
Golden Sweet
's already most of the way there - it has edible snow (mange tout) type pods so all I need to do is introduce
n
and we're all good.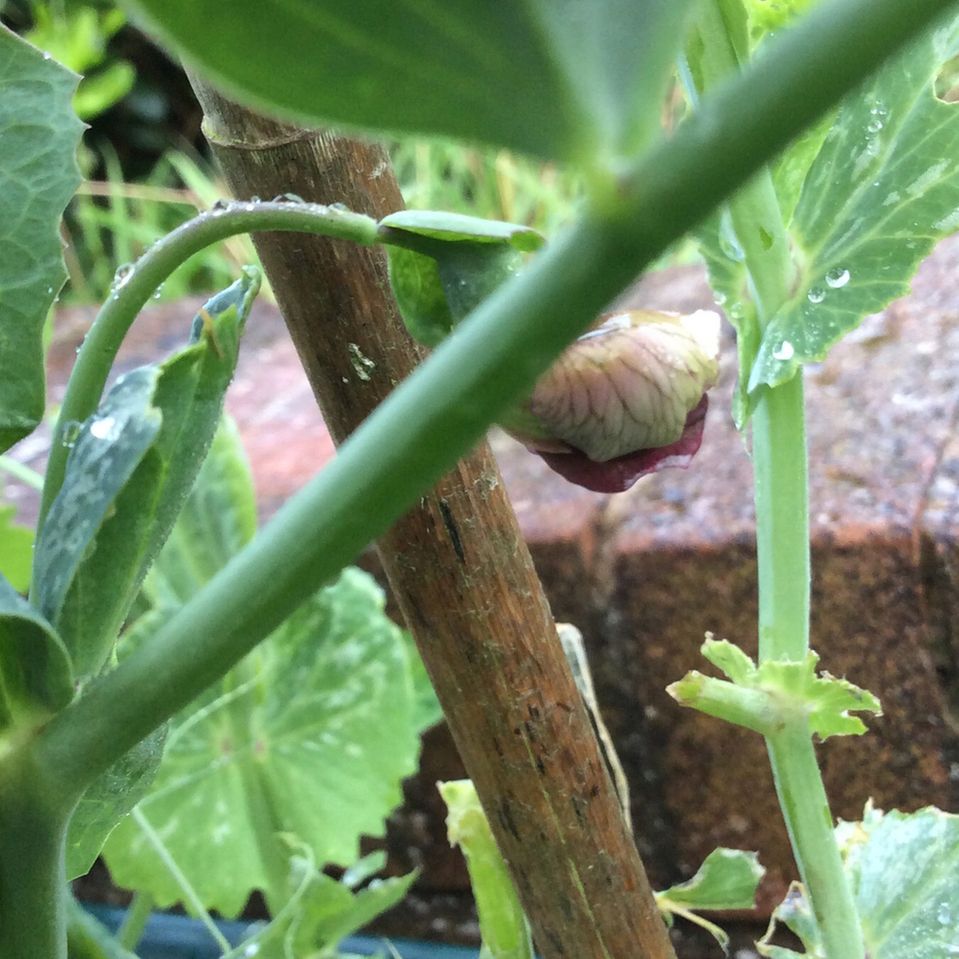 Only slightly behind flower-wise is one of my experimental lines, W6 15097, which I've nicknamed
Absolute Zero
. The flowers are described on its page at the Germplasm Resources Information Network as "muddy wild", wild meaning the "default" colour that the flower would normally be in a wild pea plant (maroon/purple). This one looks almost brown.
Apart from the strange flower colour,
Absolute Zero
's going to give me an allele called
dp
, which makes the pods a dark blue-green. If I combine this with the
gp
that gives
Golden Sweet
its yellow pods, I should get dark yellow pods.
I can't wait to see other flowers! It's also be nice to have some decent weather for crosses...